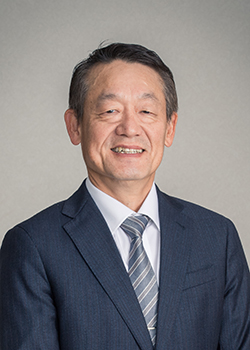 Gary Lee -
Chief Executive Officer & Executive Chairman of the Board
Gary was reappointed CEO on January 1, 2019 after focusing the previous 18 months on LIGHTMED's venture capital strategy. As CEO and Executive Chairman of the Board, Gary will lead and shape LIGHTMED's strategic direction and vision. Gary has an extensive background, interest and expertise in medical laser technology. He founded LIGHTMED in 1997 and served as CEO for 20 years. During that time, he grew the company to 200+ employees globally with offices in Taiwan, Japan and the United States. Prior to establishing LIGHTMED, Gary served as an Engineer and Far-East Representative in the R&D Department of HGM Medical Laser System, Inc., the second largest eye laser manufacturing company in the world. Gary holds a B.S. Degree in Mechanical Engineering from National Cheng Kung University and a double M.S. Degree in Mechanical & Electrical Engineering from North Carolina State University.
---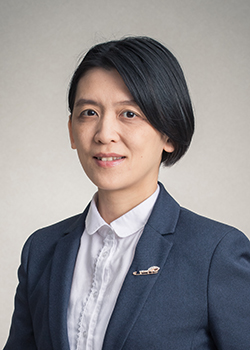 Jo Chang - Vice President
As Vice President, Jo oversees the daily business operations of LIGHTMED Corporation. She works directly with the CEO, the Board of Directors and the rest of the senior management team to formulate strategies, and then ensures those strategies are successfully implemented. In addition to her VP position, Jo heads up the IT department and is responsible for upgrading and maintaining LIGHTMED's internal systems, ensuring infrastructure reliability and implementing associated supporting platforms. Jo served as LIGHTMED's IT & Operations Director for 2 years from 2017-2019. Prior to that, she served 5 years as a Buyer for the Busch Taiwan Corporation where she was responsible for domestic and international material control for the Purchasing Department. From 2005-2007, Jo held various positions at LIGHTMED including Sales, Logistics and Customer Service Management. Jo holds an Economics Degree from National Chengchi University.
---
Eric Lin - Business Development Director
As the Business Development Director, Eric is responsible for identifying and recommending business opportunities that open up new markets to enhance LIGHTMED Corporation's global distribution channel. In addition, Eric manages the daily sales and operations of LIGHTMED's emerging Dental business. Prior to this role, Eric served as LIGHTMED's Sales Director for 2 years. He also served 13 years in various global executive management positions at LIGHTMED including Operations, Quality Assurance & Regulatory Affairs, and Supply Chain Management. Eric holds a Bachelor's Degree in Mechanical Engineering from the Yu-Lin Institute of Technology and an MBA from Murdoch University in Australia.
---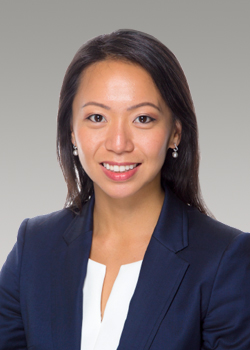 Jennifer Lee - Sales Director
Jennifer oversees global sales and sales strategy for all of LIGHTMED. She is responsible for the company's customer retention, partner development and new customer acquisition. Jennifer was appointed Sales Director in August 2019. Prior to this role, Jennifer served 2 years as LIGHTMED's General Manager of the Americas with responsibility for business development expansion projects and opportunities in the Americas. Before that, she served 6 years at LIGHTMED USA as the Director of Sales and Marketing for North and South America, while also managing customer experience related activities. Jennifer holds a B.S. Degree in BioMedical Engineering from University of California, Irvine, and a Masters in Business Administration of General Management from Nanyang Technology University in Singapore.
---
Ann Land - Marketing Director
Ann was appointed Marketing Director of LIGHTMED in June 2017. In this role, Ann is responsible for leading and managing the strategic global marketing needs of the company. When she joined, Ann was challenged with moving LIGHTMED's business operations online by creating a website and online store to meet the needs of customers worldwide while streamlining internal operations. Since then, she is focused on corporate branding and working with the sales team on various strategic marketing efforts for LIGHTMED's Ophthalmology, Dental and Dermatology businesses. Prior to this role, Ann served 10 years in Marketing Management, Communications and Advertising in both B2B and B2C capacities at various financial and high tech companies including Digital Insight and X1 Technologies. Ann holds a B.A. Degree in Psychology with a focus on Business from Northwestern University.
---
Lance Loveless - Customer Relations Director
As the Customer Relations Director, Lance is responsible for optimizing customer service and managing distributor relationships. Lance was appointed this role in September 2018. Prior to this time, he spent 3 years as a distributor of LIGHTMED products in the United States, acquiring an impressive amount of experience in service, installation, training and customer care. In parallel, Lance has had over 10 years of experience in Ophthalmology, specializing in surgical microscopes and product development. Prior to committing to the field of Ophthalmology, Lance spent 12 years working with patients in clinical settings and managing products for the ENT specialty. Lance holds a Bachelor's of Science Degree in Sports Management from The University of West Georgia.
---
Jon Butler – Product Engineering Director
As the Product Engineering Director, Jon works closely with the R&D team to determine new products for development. He also advises on how to control and maintain smooth supply chain operations with consistent improvement in productivity, quality and operational efficiency. Jon joins us with over 20 years of experience in product design and development, and manufacturing primarily in the medical device industry. This has included management and director roles in R&D, Quality Management, Compliance, and Manufacturing for global franchise product lines and development teams. During this time, he successfully developed and was awarded several patents for innovative and game-changing medical devices that are used in surgery around the world. Jon holds a Bachelor's Degree in Electrical Engineering from Georgia Institute of Technology.
---
Jui-Ya Lai - Quality Assurance & Regulatory Compliance Officer
As the Quality Assurance & Regulatory Compliance Officer, Jui-Ya is responsible for leading and managing the development, implementation and constant improvement of quality control functions as well as directing the regulatory affairs team to ensure that global compliance strategies are achieved. In addition she works closely with the engineering team to establish regulatory compliance as new products prepare for market launch. Jui-Ya took on this role in December, 2020. Prior to this position, she served 6 years as a QA Supervisor and Department Manager in one of the top dental equipment manufacture companies in Taiwan. Jui-Ya also has 2 years of experience at Mucho Biotech Inc where she focused her time as a Researcher and published articles on microbiology and pharmacology topics. Jui-Ya holds B.S. and M.S. Degrees in Plant Pathology and Microbiology from National Taiwan University.
---
Dr. Chia-Han Tsou - Research & Development Director
As head of the R&D department, Dr. Tsou is responsible for leading

all R&D projects with LIGHTMED's Laser System Research Center at National Chiao Tung University and ensuring they get implemented into the production process efficiently and successfully. He is also responsible for identifying and building relationships with external academic research organizations for existing and future project collaborations. Dr. Tsou took on this role in August 2020. Prior to this position, he served 3 years as a postdoctoral research fellow at National Chiao Tung University. Dr. Tsou holds a Ph.D. Degree in Electron Physics from National Chiao Tung University.
---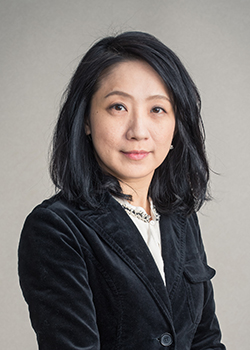 Jocelyn Liu -
Human Resources Director
Jocelyn was appointed LIGHTMED's HR Director in September 2017. She holds global responsibility for all Human Resource programs such as benefits, compensation, strategic staffing plans, and training & development. Prior to this position, Jocelyn held a variety of positions at LIGHTMED, including 8 years as Senior Team Lead for Regulatory Affairs, 1 year as a Manager in Quality Assurance and 1 year as a Manager of LIGHTMED Administration. Jocelyn holds a B.A. Degree in International & Business Trade and a Master's Degree in Visual Arts from National Pingtung University.
---