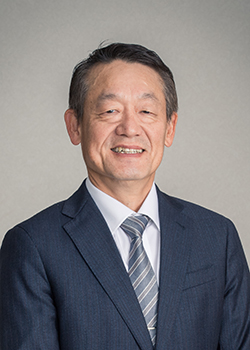 Gary Lee -
Chief Executive Officer & Executive Chairman of the Board
Gary was reappointed CEO on January 1, 2019 after focusing the previous 18 months on LIGHTMED's venture capital strategy. As CEO and Executive Chairman of the Board, Gary will lead and shape LIGHTMED's strategic direction and vision. Gary has an extensive background, interest and expertise in medical laser technology. He founded LIGHTMED in 1997 and served as CEO for 20 years. During that time, he grew the company to 200+ employees globally with offices in Taiwan, Japan and the United States. Prior to establishing LIGHTMED, Gary served as an Engineer and Far-East Representative in the R&D Department of HGM Medical Laser System, Inc., the second largest eye laser manufacturing company in the world. Gary holds a B.S. Degree in Mechanical Engineering from National Cheng Kung University and a double M.S. Degree in Mechanical & Electrical Engineering from North Carolina State University.
---
Shlomo Alkalay - Chief Business Development Officer
Shlomo was appointed CBDO in January 2019 to lead LIGHTMED's global business development and growth efforts due to his extensive experience and knowledge in the Capital/Medical Devices industry. Shlomo served as CEO of LIGHTMED in 2017/2018 and contributed meaningful value to upscale and optimize global processes. During this time, the company experienced significant improvements resulting in the kickoff of LIGHTMED's IPO process. Before joining LIGHTMED, Shlomo served 3 years at Syneron-Candela as Chief Operating Officer with global responsibility for a wide range of mandates in the areas of operations, services, IT and QA. Prior to his tenure with Syneron-Candela, Shlomo held various senior executive management positions for 12 years at Lumenis where he was responsible for global service, operations, engineering, IT and corporate projects. Shlomo holds a BSC Degree in Industrial Engineering from the Technion Israel Institute of Technology with Honors, and an MBA from Haifa University.
---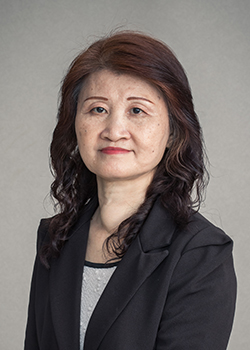 Lucy Cheng -
Chief Financial Officer
As the Chief Financial Officer of LIGHTMED, Lucy is accountable for all of LIGHTMED's global finances and tax related issues. Lucy was appointed CFO in February 2016. Prior to joining LIGHTMED, Lucy served 20 years as the CFO of Kuji Sport Group. From 2006-2015, she was assigned to the Board of Directors in Sunon Group. Lucy holds a B.A. Degree in Accounting Statistics from Shih Chien University.



---
Lee Walker-Roberts - Global Business Development Director
Lee was appointed Global Business Development Director in April 2019 to advise LIGHTMED's sales team and to help set the strategic direction for growing top line sales revenues globally. Prior to joining LIGHTMED, Lee served numerous executive leadership roles that resulted in top line revenue growth, market and geographical expansion, and commercializing new technologies worldwide. Lee's expertise also includes sales and product marketing roles across the pharmaceutical and medical device industries, and multiple senior executive roles at Ellex, Opto Global and Optos.
Lee specializes in advising CEOs and senior executives across medtech and biotech sectors.
Lee holds an Advanced Master of Business Administration Degree from the University of Adelaide, South Australia.

---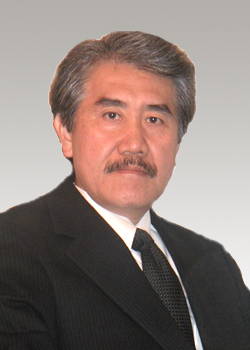 Alex
(
Kow) Tanaka - Business Development Director
, LIGHTMED Japan
As the Director of Business Development for LIGHTMED Japan since April 2019, Alex brings many years of experience in broad business functions, especially in sales and business development of medical equipment. Before joining LIGHTMED, Alex served as President of Lumenis Japan for 7 years, covering the fields of Ophthalmology, Surgery, Dermatology and Aesthetic Treatments. Prior to Lumenis Japan, Alex was Operating Officer of Fukuda Denshi for Global Operations, and President of Fukuda USA, Fukuda UK, and Kontron Medical (France) for 4 years. Alex also served in various managerial positions for G.E. Medical Systems Asia for 14 years. Alex holds a B.A. Degree from Aichi Prefectural University in Japan.
---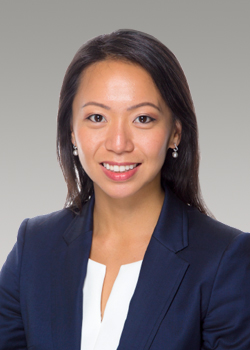 Jennifer Lee - General Manager of Americas
As the General Manager of Americas, Jennifer is responsible for LIGHTMED's overall business within the USA, Latin America and Canada. In addition, Jennifer is also responsible for business development expansion projects and opportunities in the Americas for LIGHTMED Corporation. Prior to this role, Jennifer spent 6 years at LIGHTMED USA as the Director of Sales and Marketing for North and South America, while also managing customer experience related activities. Jennifer holds a B.S. Degree in BioMedical Engineering from University of California, Irvine, and a Masters in Business Administration of General Management from Nanyang Technology University in Singapore.
---
Eric Lin -
Sales Director
Eric oversees global sales and sales strategy for all of LIGHTMED. He is responsible for the company's customer retention, partner development and new customer acquisition. Eric was appointed Sales Director in September 2017. Prior to this position, he served for 12 years in various executive management positions at LIGHTMED including positions with global responsibility in Operations, QA and Purchasing. Eric holds a Bachelor's Degree in Mechanical Engineering from the Yu-Lin Institute of Technology and an MBA from Murdoch University in Australia.


---
Dr. Jeff Lee - Engineering & Service Director
As head of the engineering and service departments, Dr. Lee is responsible for
leading all R&D projects and ensuring they move through the production process efficiently and successfully.
Dr. Lee took on this role in January 2019. Prior to this position, he served for 12 years at LIGHTMED in various capacities, including 4 years as an R&D Engineering Manager, 3 years in the Global Service Department, 3 years as a Service Engineer and 2 years as a Production Engineer. Dr. Lee holds a Ph.D. Degree in Electron Physics from National Chiao Tung University.
---
Louis Chen - Supply Chain Director

Louis was appointed Supply Chain Director of LIGHTMED on February 1, 2018. In this role, Louis is responsible for controlling and maintaining smooth supply chain operations, including consistently improving productivity, quality and operational efficiency. Before joining LIGHTMED, Louis served 2 years at Scandinavian Health Limited as a Supply Chain Logistics Manager, covering warehouse and 3PL Logistics Management. Prior to Scandinavian Health Limited, he served in various managerial positions, totaling
15 years at Ford and Foxconn, working in the fields of logistics, warehouse, material control and production management. Louis holds a B.S. Degree in Material Science and Engineering from Ohio State University and a Master of Science in Management (MSM) of Operations - Supply Chain from Case Western Reserve University.
---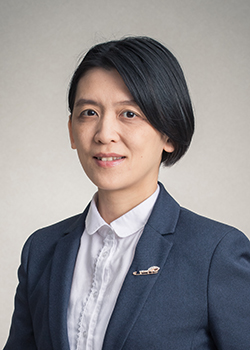 Jo Chang - IT & Operations Director
As the Global IT & Operations Director, Jo is responsible for upgrading and maintaining LIGHTMED's internal systems, ensuring infrastructure reliability and implementing associated supporting platforms, as well as ensuring the company's operations run smoothly and efficiently. Jo was appointed IT & Operations Director in September 2017. Prior to re-joining LIGHTMED in this role, she served 5 years as a Buyer for the Busch Taiwan Corporation where she was responsible for domestic and international material control for the Purchasing Department. From 2005-2007, Jo held various positions at LIGHTMED including Sales, Logistics and Customer Service Management. Jo holds an Economics Degree from National Chengchi University.
---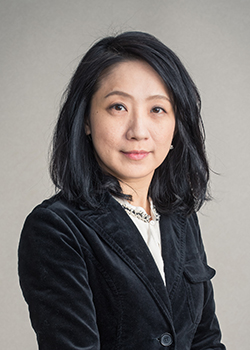 Jocelyn Liu -
Human Resources Director
Jocelyn was appointed LIGHTMED's HR Director in September 2017. She holds global responsibility for all Human Resource programs such as benefits, compensation, strategic staffing plans, and training & development. Prior to this position, Jocelyn held a variety of positions at LIGHTMED, including 8 years as Senior Team Lead for Regulatory Affairs, 1 year as a Manager in Quality Assurance and 1 year as a Manager of LIGHTMED Administration. Jocelyn holds a B.A. Degree in International & Business Trade and a Master's Degree in Visual Arts from National Pingtung University.